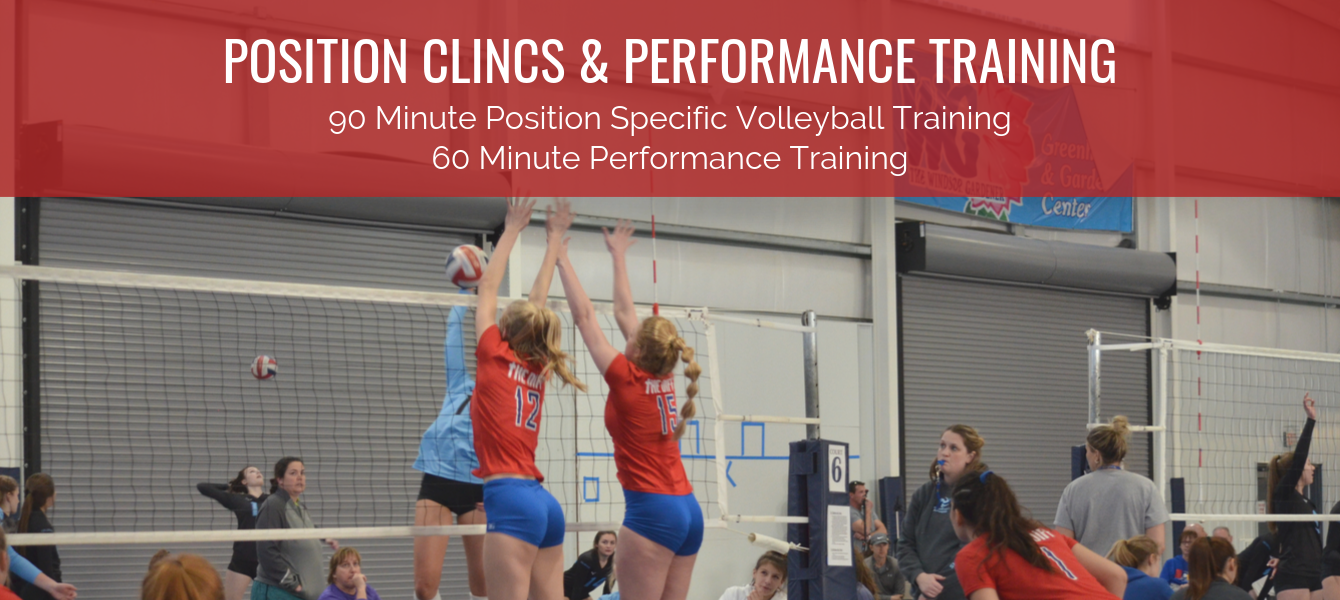 Fall Position Clinics & Performance Training
This program is designed to supplement your club training with 90 minute position specific clinics as well as 60 minute performance training sessions. You do not need to be a member of The Diff Volleyball Club to attend. This program is available to all intermediate and advanced athletes grades 8-12.
Each session is $45 and you can come for one or both service offerings. We offer two performance training sessions per day so that you have the ability to come for both the volleyball clinic and performance training session. Same place, same time each week to make it really simple, convenient and straight forward.
All sessions are booked individually and you receive $15 off when you register for three or more. (Use coupon code SAVE15 at checkout.)
Position Specific Volleyball Instruction
90 Minute Sessions with Min Enrollment: 6, Max Enrollment: 14
9 – 10:30 AM Outside Hitters and Liberos (Opposites Included)
10:30 AM – 12 PM Middle Blockers and Setters
Performance Training 
60 Minute Sessions with Min Enrollment: 4, Max Enrollment: 8
All sessions available to both male and female athletes grades 8-12.
9:30 – 10:30 AM
10:30 – 11:30 AM
Refund/Credit Policy: If we don't reach the minimum enrollment the session will be cancelled and we will credit your account. There are NO REFUNDS and credit will only be issued by written request if cancelled at least seven days prior to the start date.
Questions? Please contact Juliane at juliane@thediffvolleyball.com